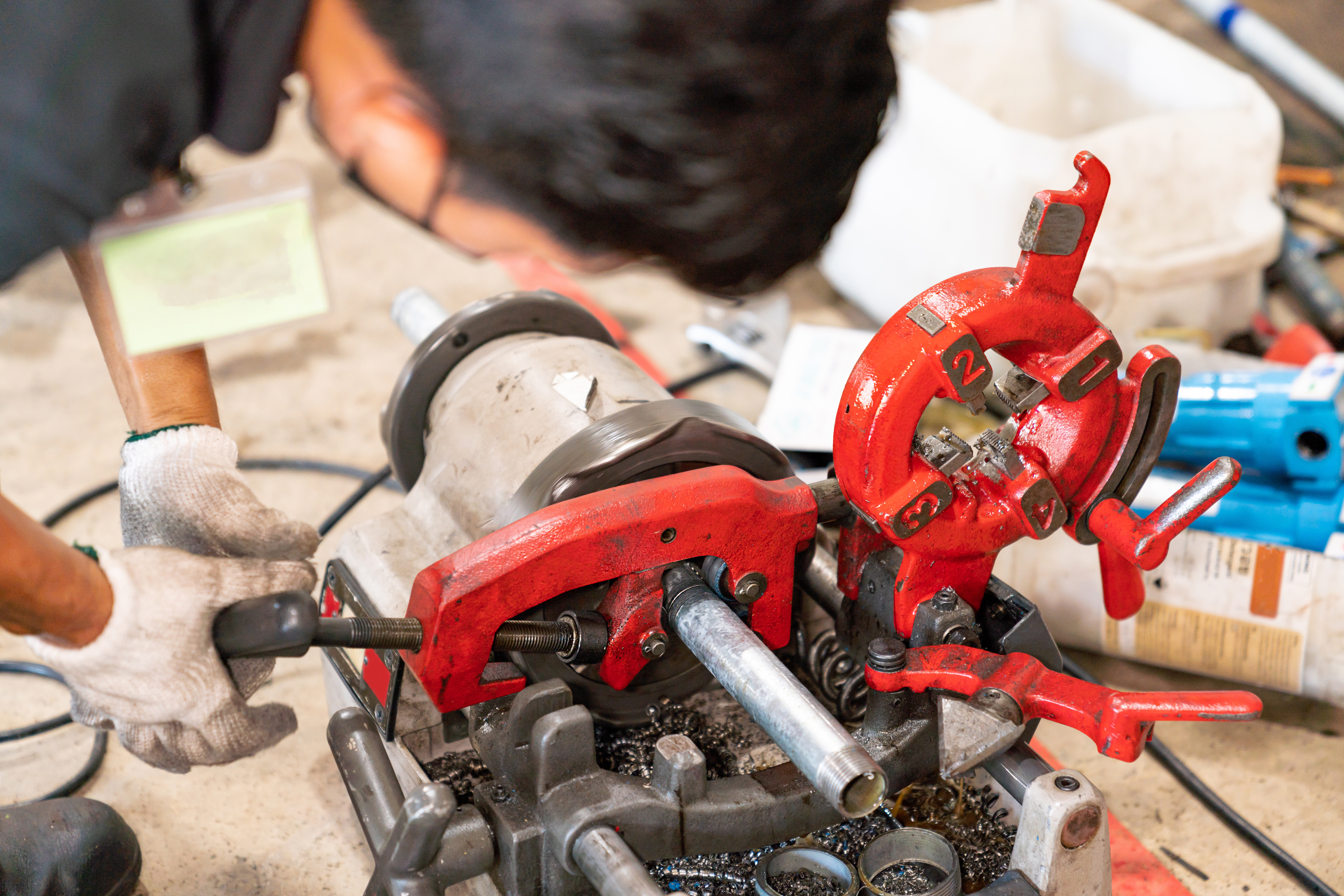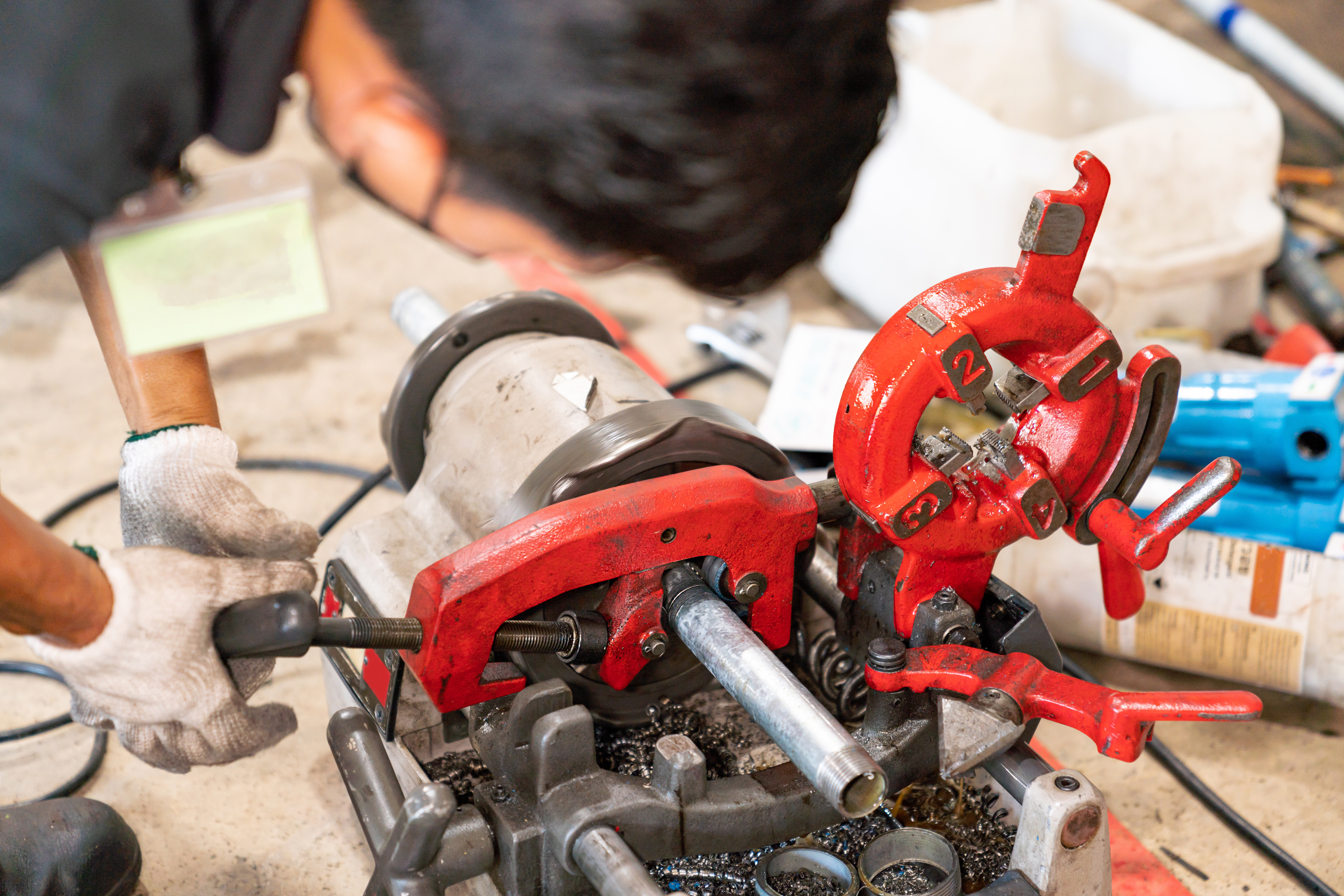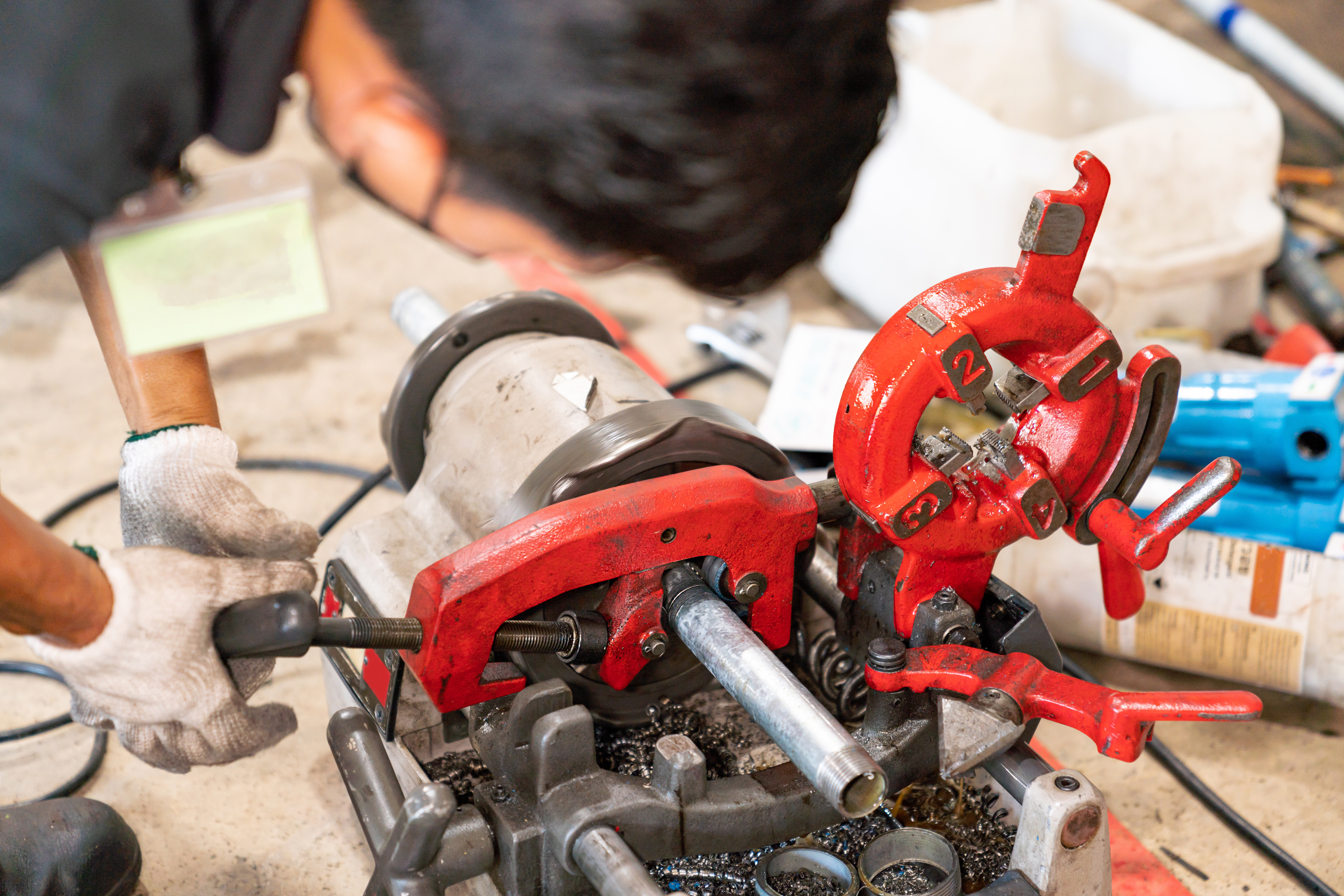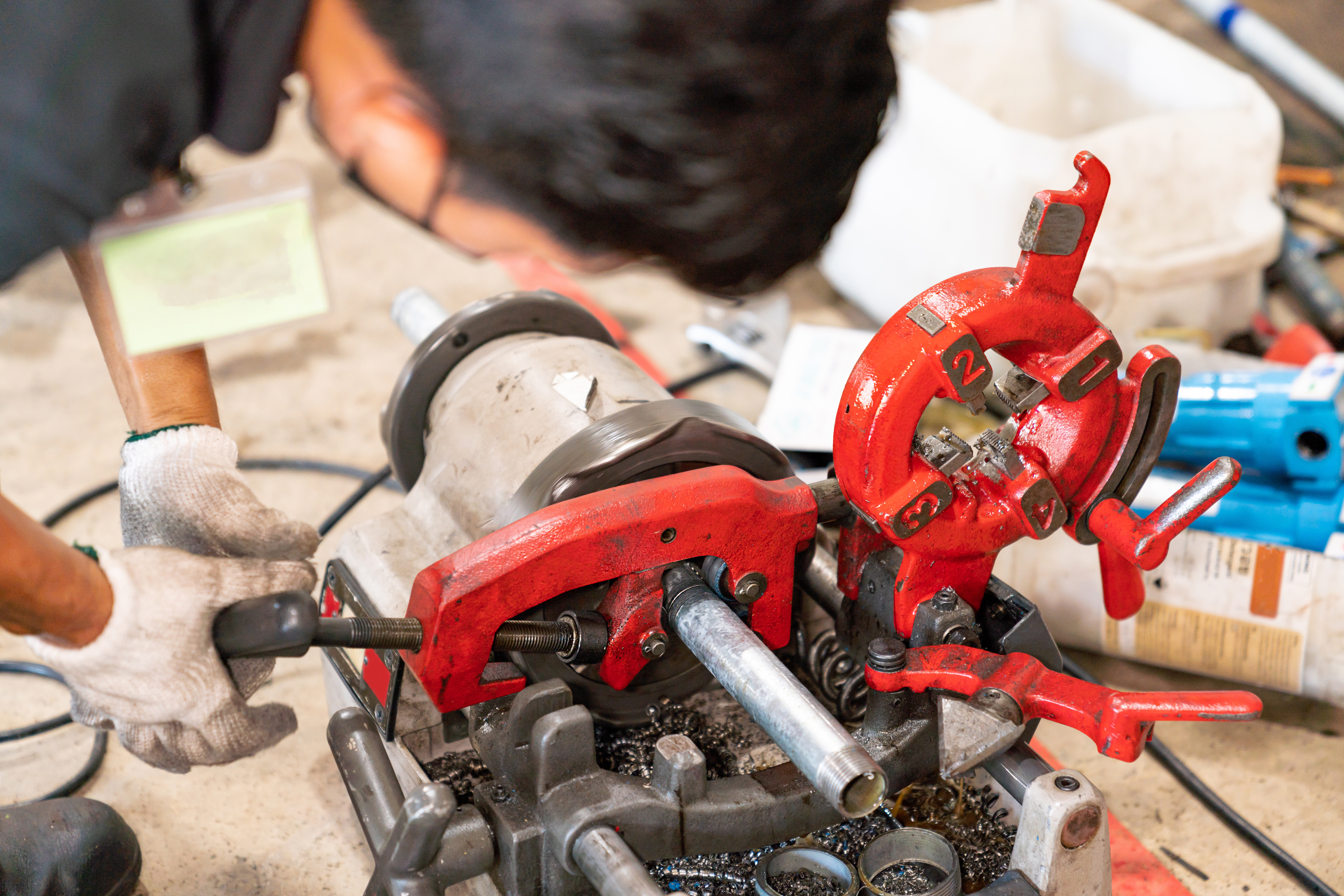 Pipe threading machines used in shops come in various sizes, brands, and models. In general, however, all of them follow the same safe word practices. Follow these general safe work practices to protect yourself from pipe threading machine hazards. 
Do not use the machine if anything appears to be damaged or missing.

 

Take defective equipment out of service immediately by following your company's procedures. 

 

Use pipe supports specifically designed for supporting long heavy pieces of pipe. 

Ensure that the machine handles are free of oil and grease. 

Do not reach across the machine to operate the controls, but instead operate it from the side where the controls are located. 

Make sure the covers are secured. If the covers are not in place, do not operate the machine.

 

To make adjustments or to change accessories, the machine must be unplugged for the power to be disconnected but be sure to carefully follow your company's procedures for controlling stored energy.

 

Keep your fingers and hands away from rotating pipes and fittings. 

 

Before touching the pipe or the machine chucks, ensure the machine is off and completely stopped. 

 

Always wear proper PPE: 

 

Wear safety glasses when using a pipe threading machine and while in the shop.

 

Wear proper steel toe boots and snug fitting cut resistant gloves. 

Be sure not to wear loose-fitting gloves, clothing, jewelry, or anything else that could get caught, and draw your body into rotating machine parts or rotating pipes. 

 

Only use these machines for their intended purpose.

Look the machine over carefully before use:

 

Ensure that there are no moving parts that are beginning to bind, that there are no broken or damaged parts, and that any alignments or adjustments need to be made.